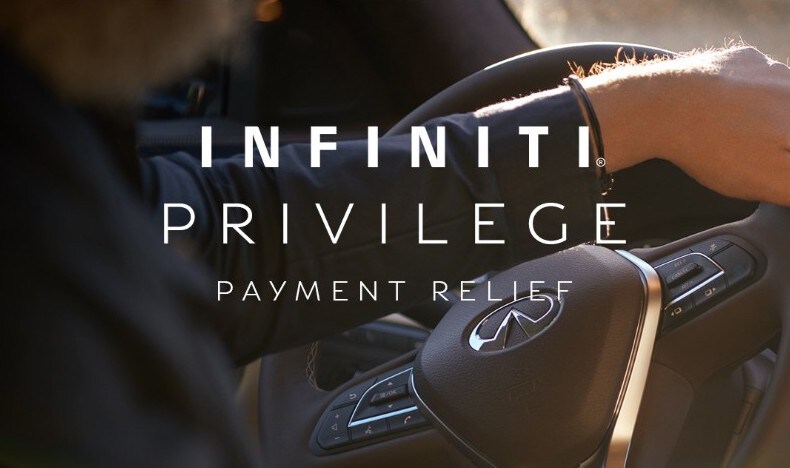 Hours
Monday

8:30AM-7PM

Tuesday

8:30AM-7PM

Wednesday

8:30AM-7PM

Thursday

8:30AM-7PM

Friday

8:30AM-6PM

Saturday

8:30AM-6PM

Sunday

Closed
CURRENT INFINITI OWNERS
Infiniti is committed to supporting our current owners. With this in mind, Infiniti and Infiniti Financial Services (IFS) may offer payment arrangements for our current owners impacted by the ongoing COVID-19 situation. lf you are in need of financial support, please reach out to us using the form below for more information.
FUTURE INFINITI OWNERS
We invite you to learn more about our current range of luxury cars and SUVs, and the opportunity to receive up to 3 monthly payments on us from our INFINITI PRIVILEGE program to help you through the ongoing COVID-19 situation.
Take Advantage of This Offer