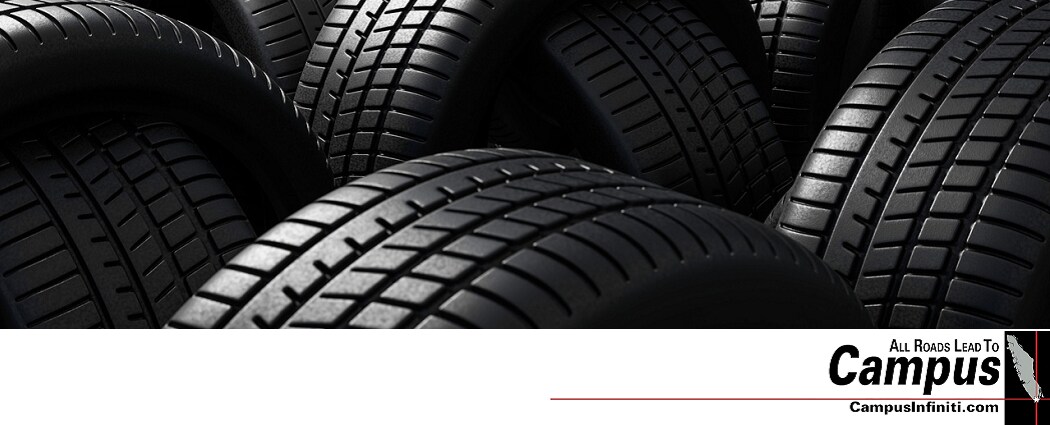 Campus Infiniti Tire And Wheel Centre
Campus Infiniti wants all drivers to know that tires and rims matter. Swapping out your worn tires for a fresh set can make a significant impact on your drive. Don't jeopardize your safety and the safety of others by neglecting your tires and rims. The Campus Infiniti Tire and Wheel centre can help with all your tire service needs in Victoria BC and surrounding areas of Saanich, Colwood, Langford, Sidney, and Oak Bay.
4 Reasons Your Tires Are Important
Each tire is supporting a quarter of the weight of your vehicle, so if any of your tires is compromised, it can become a big deal quickly. Your tires give you the ability to grip the road, turn safely, and stop when you need too. If you are driving on nearly bald or bald tires, your tires are not functioning the way they are supposed too, and that means you are in danger.
If you are spending more than usual at the pumps, it probably has to do with your tires. If your tires are worn down unevenly or not balanced properly, you could potentially be wasting lots of money on fuel because your vehicle is working harder than normal.
When your tires have good tread, are properly balanced and are filled to the proper pressure, you can feel the difference in the way your car drives. When your tires are damaged or bare, you will most likely feel a vibration while driving or your vehicle may pull to one side.
Ensuring maximum traction keeps you in control of your vehicle when faced with tough conditions like snowy or slushy roads. Tires with the proper amount of tread help pass water and snow through so your car stays grounded as you drive.
Questions about Infiniti Tires and Wheels?
* Indicates a required field
Hours
Monday

8AM-5:30PM

Tuesday

8AM-5:30PM

Wednesday

8AM-5:30PM

Thursday

8AM-5:30PM

Friday

8AM-5:30PM

Saturday

Closed

Sunday

Closed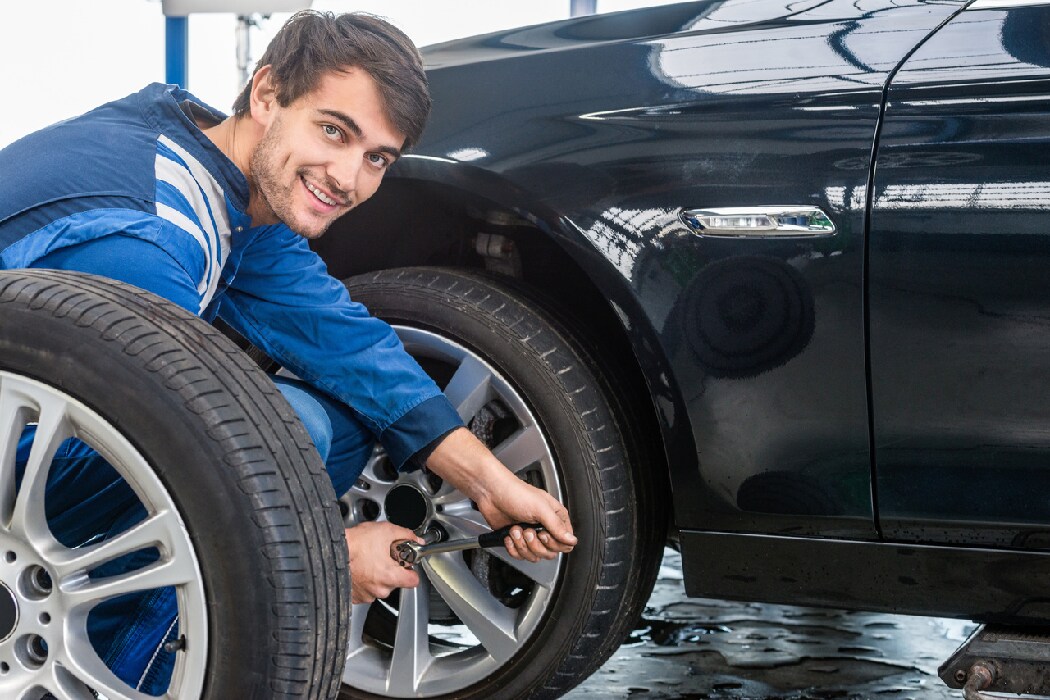 Tire Maintenance in Victoria, BC
Be sure to inspect your tires regularly and keep an eye out for any physical signs of damage. If you notice bulges on your tires, we recommend you replace the tires immediately. Bulging tires pose an extremely high risk of bursting while your vehicle is in operation.
Check your tires for uneven tread wear around the edges, indicating improper wheel alignment. To help avoid alignment issues, rotate your tires often, as your front tires tend to wear faster. You should also check for any puncture marks caused by nails or other sharp objects on the road. You'll need to get your tire replaced if it is punctured.
Finally, check your tire's air pressure at least once a month. Adjust the air pressure as per the specifications outlined in the manufacturer's owners manual to avoid over or under-inflating. Otherwise, Schedule a Service Appointment and allow us to properly inspect, maintain, and service your tires.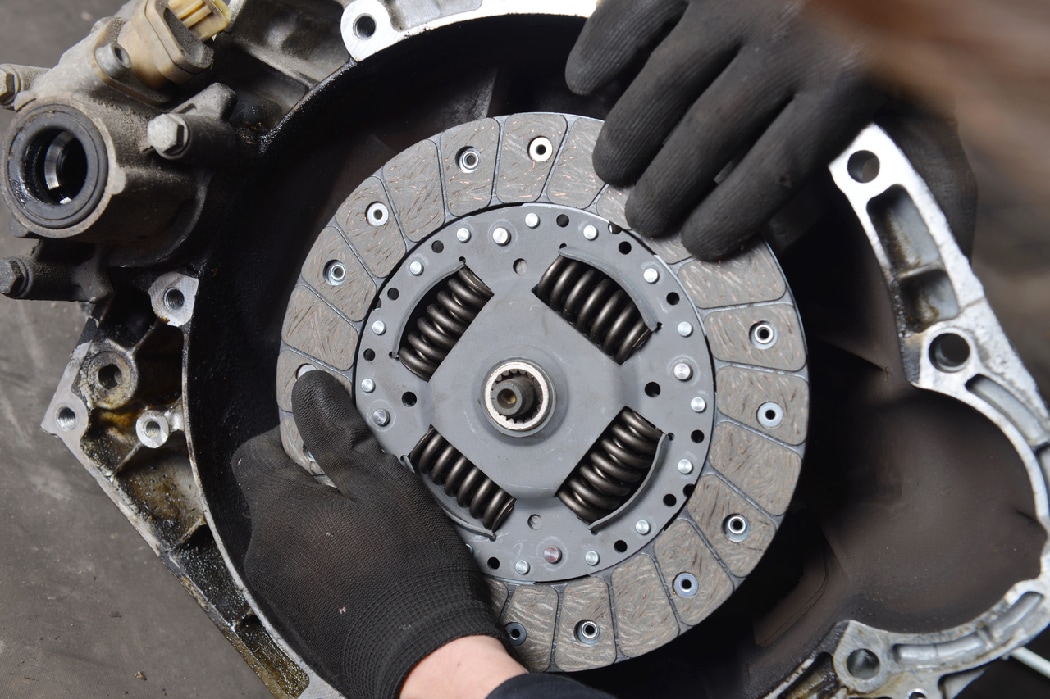 Brake Maintenance in Victoria, BC
Brakes and tires work as a team. While the wheels, callipers, rotors, and brake pads all play a vital role in how your vehicle stops, tire grip is also very important. Even with new brakes installed on your car, your ability to stop is only as good as the tires that connect to the road.
Worn out tires may impact your braking distance enormously, making it nearly impossible to come to a complete stop when it matters most. You should have your tires and brakes inspected immediately if your brake warning light is on, your vehicle pulls to one side when braking, you hear a squealing or grinding noise when applying the brakes, or your vehicle takes longer to stop than normal. Contact our Service Centre for more information, or if you require Genuine Infiniti Parts for your brake service.